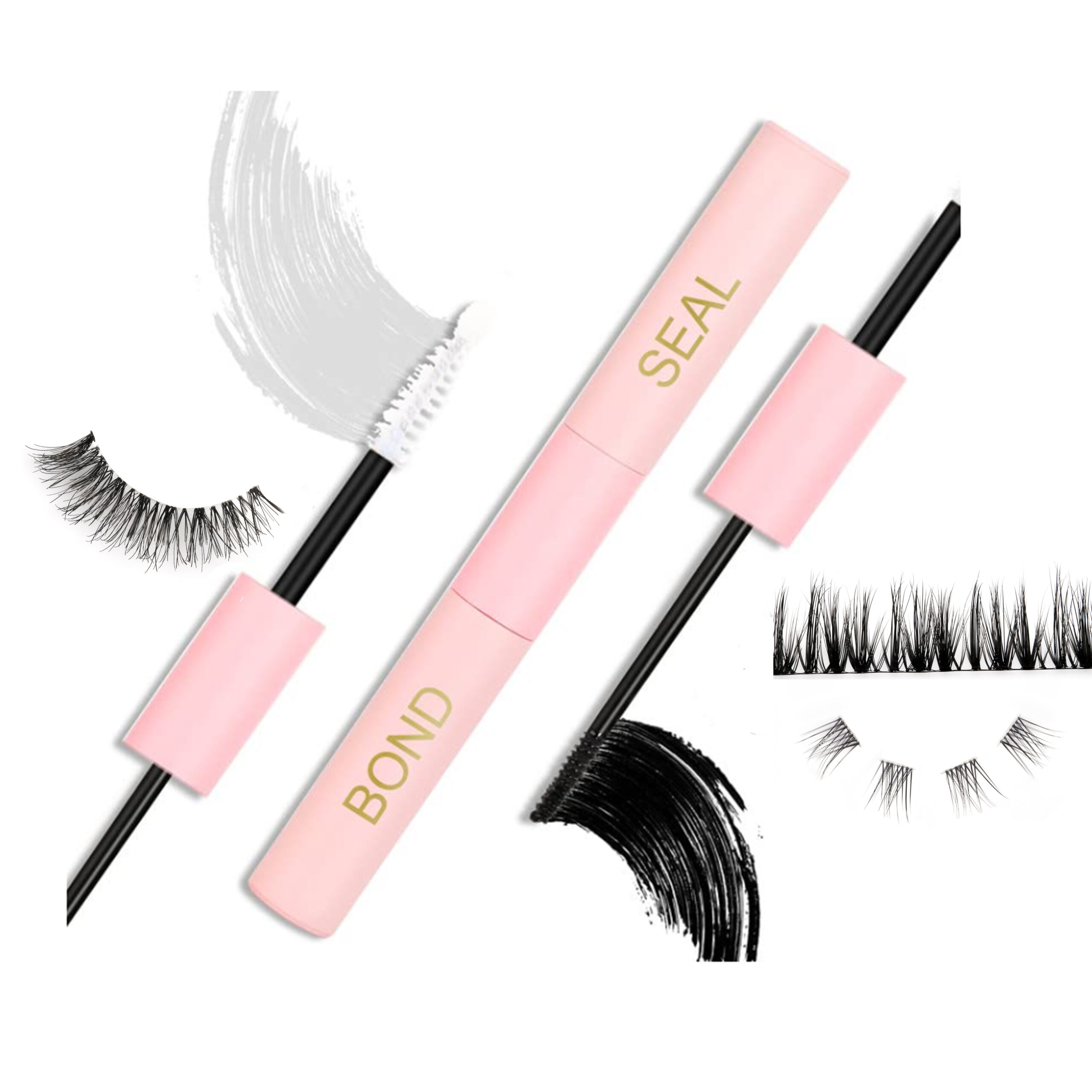 2 in 1 DIY Cluster lash Bond and Seal
Cluster lash glue and clear lash seal come into one. Superior retention and sealing protection keep your lash clusters lasting more than 72 hours
Package Color:black/pink/white
Content combination: bonder+seal / seal+remover / bond+remover
volume:5ml+5ml
Description
Advantage:
1.Lash Bonder : 30°curvature spiral bond  brush will perfectly fit on the shape of eyes. Big SEAL brush catch every of lashes starting at the base of lashes and pulling through to the tip.
2.Lash Seal: It is used to seal the eyelash clusters that have been pasted, which plays a role in protection and isolation.
3.Remover: Gently scrape off excess eyelash bond and seal when using. First brush the base of the eyelashes with bond, attach the cluster lashes, wait about 30 seconds to dry, and lightly apply a layer of seal on the place where the bond is applied. Try to use pro cluster lash glue remover to remove easily.
4.Customer Focus : Gentle and non-irritating formula, waterproof and sweat proof performance, beginner-friendly, these are the directions we've been working on.