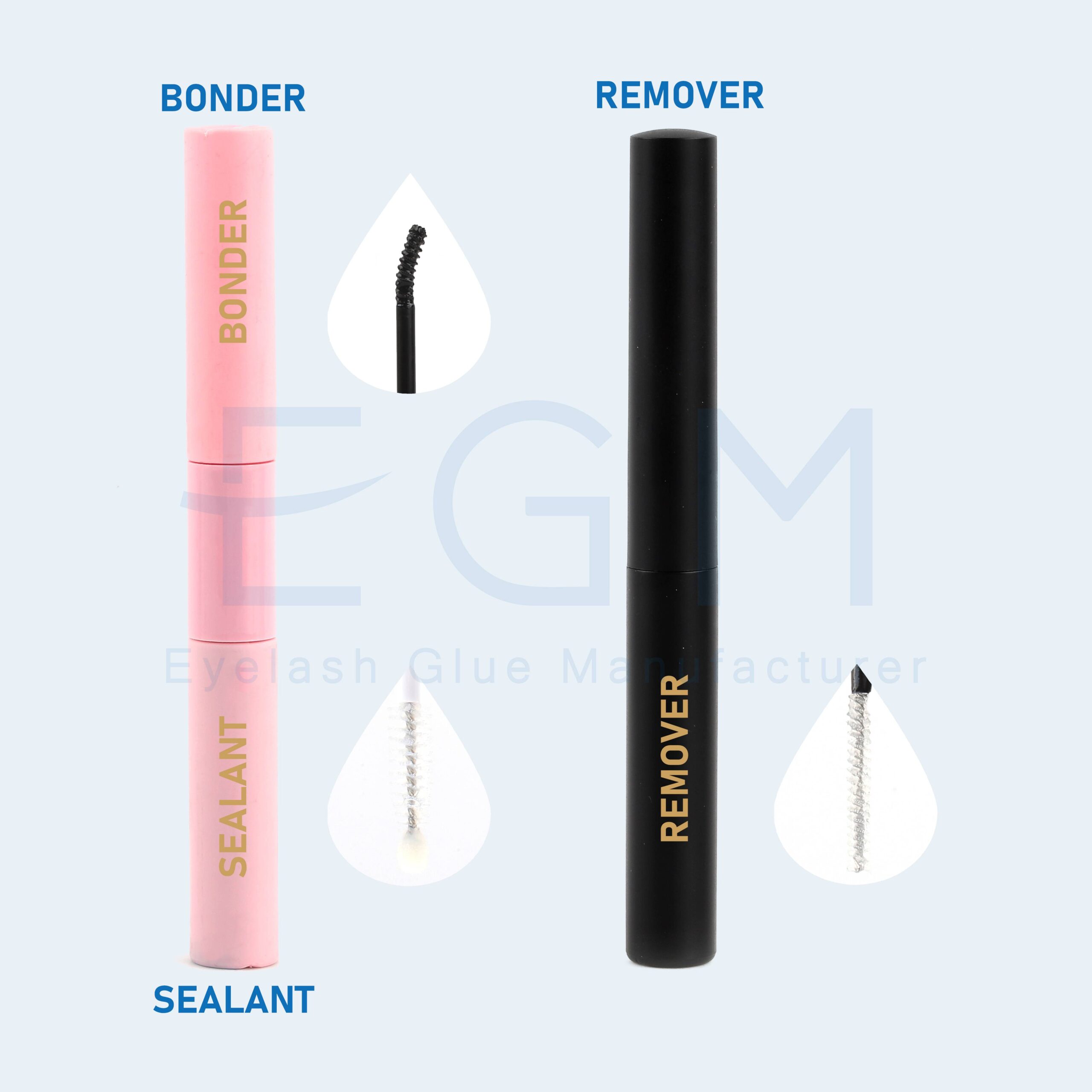 Hot-Sale Sample Pack -DIY Cluster Glue kit
1.2-1 DIY cluster lashes professional glue bonder and sealant
2.professional remover
Product Details
Ordering Guide
Description
DIY Glue
1.Upgrade Brush: Bond has a tiny spiral brush head to help apply glue more evenly.
2.Strong Hold and Dry Fast: DIY lash glue dries in 3-5 seconds and can stick to lashes very quickly.The cluster lash glue is waterproof and can last a long time more than 72 hours with the sealer .This is a great choice for you if you to wear lashes for a long time.
DIY Sealer
It is used to seal the eyelash clusters that have been pasted, which plays a role in protection and isolation.
DIY Remover
1.Formula Safe:The eyelash remover uses a mild formula with no pungent odor. The ingredients are safe and non-irritating, no alcohol, no adverse effects on the eye skin. Lash remover for cluster lashes is suitable for all people including suitable for sensitive eyes. The gentle texture and good flowability will not irritate the eye skin and will not flow into the eyes.
2.Dissolve Quickly&Easily: Crislashes lash glue remover for clusters are designed with a spiral brush head that can penetrate deep into the root of the cluster lashes and increase false eyelashes removal capacity. Soak lashes with cluster lash remover, the oily ingredients in lash remover for lash cluster will quickly dissolve lash glue and other oils and stains in 40 seconds .
About Sample Order:
Step 1: Enter the Free sample page, and choose the products you need.
Step 2: Add to the shopping cart.
Step 3: Enter coupon code S10 to get a $10 discount.
Step 4: Leave your detailed contact information for shipping, Make the payment.
Step 5: We will arrange to ship by DHL/FEDEX Door-to-door service, The shipping time usually needs about 4-7 days.
About Custom Order/OEM service:
* If you need customer service for Remover/Eyelash Extension Supplies/Lash lifting please directly send an inquiry to us, and tell us your requirements, we provide one-to-one customer service help you to finish the customization.
* If you need custom Eyelash extension glue please reference the below instruction:
Step 1: Enter the OEM service page.
Step 2: Choose the Glue type/Volume/Cap/Bottle, and leave your special request and your contact information.
Step 3: Submit the above information, then we will provide one-to-one customer service, and our designer can help to finish the design.
We have three production and R&D bases in South Korea, Japan, and China. Your order may be sent out from one of the three countries.
We will arrange production and shipping as soon as received the payment.