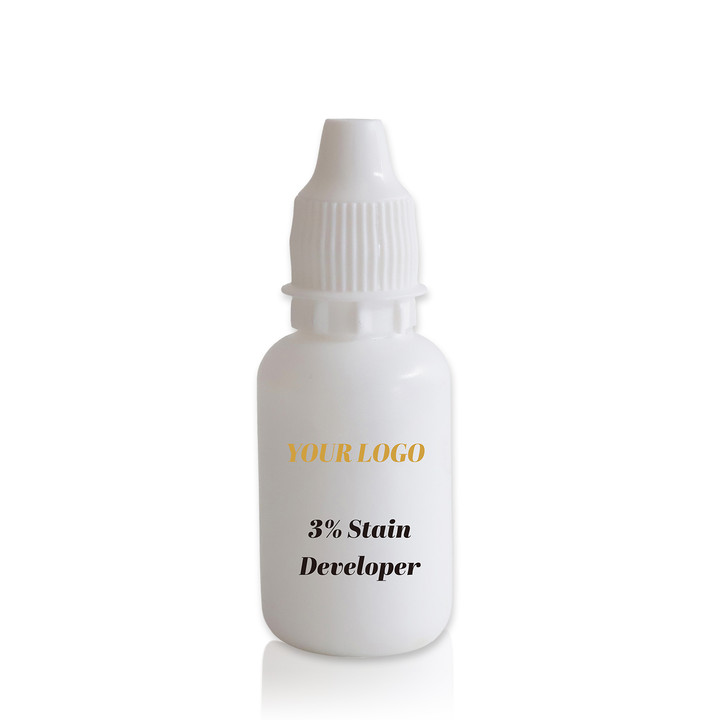 Lash & Brow 3% 10 volume peroxide stain developer.Activates liquid &cream stain for developer.
Activates liquid & cream stain for treatment
Description
Our newly formulated developer is thicker and contains coconut oil and panthenol ,helping our liquid stain become a creamer  texture for easier application giving better results.These ingredients also help to repair and strengthen damaged hair,thickness hair,are anti-inflammatory and help to hydrate hair.This has been specifically designed to super booster the GBP stain.
Only to be used conjunction  with our stain.