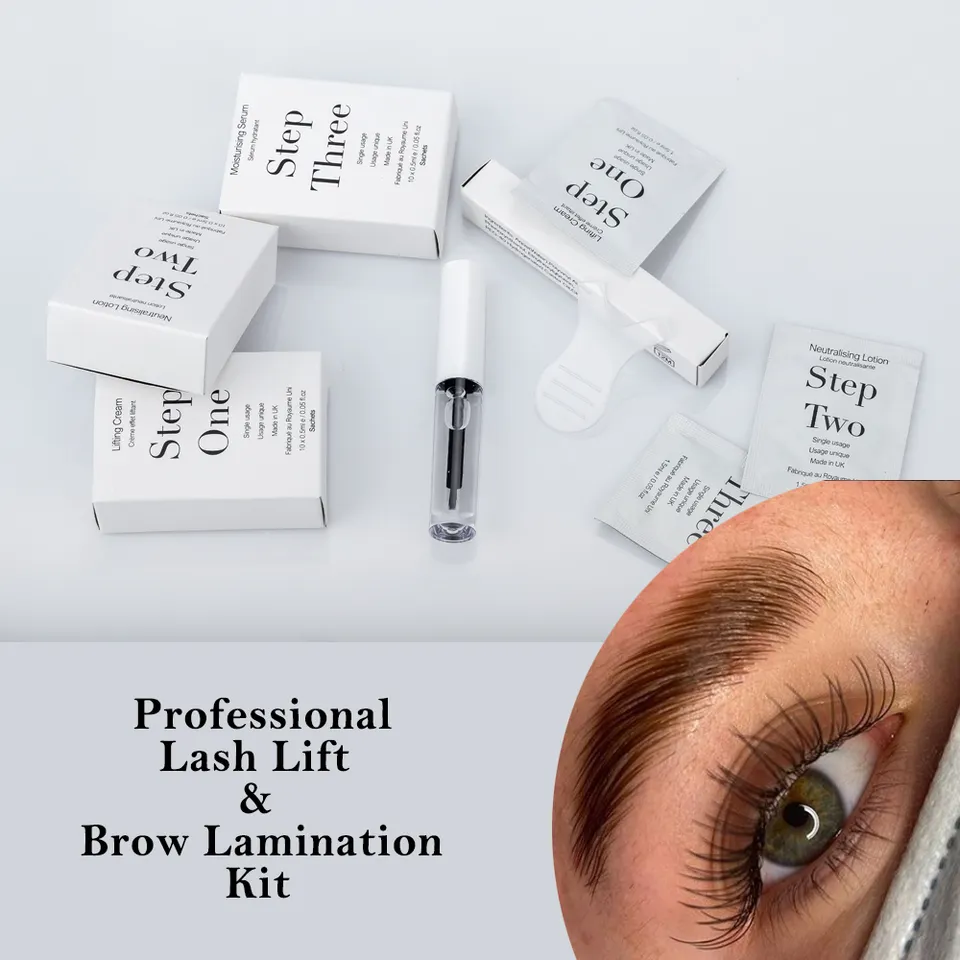 Lash Lifting and Brown Lamination
Professional lash lift kit:
Making your natural lashes appear longer and have more volume.
An innovative method of giving the illusion to natural lashes.
Product Details
Ordering Guide
Description
Included in the Lash Lift Kit:
One box of Step 1 Lash Lifting Cream (2 x 1.5ml sachets )
One box of Step 2  Neutralising Cream (2x 1.5ml sachets )
One box of Step 3 Moisturising Serum (2 X 1.5ml sachets )
1 x Eyelash lifting and Separating tool Salon professional kits,1 pc sachet 3 peopel,so a kit can do 9 application.
Suitable for beauty training and salons lash lift & brow lamination services.
About Sample Order:
Step 1: Enter the Free sample page, and choose the products you need.
Step 2: Add to the shopping cart.
Step 3: Enter coupon code S10 to get a $10 discount.
Step 4: Leave your detailed contact information for shipping, Make the payment.
Step 5: We will arrange to ship by DHL/FEDEX Door-to-door service, The shipping time usually needs about 4-7 days.
About Custom Order/OEM service:
* If you need customer service for Remover/Eyelash Extension Supplies/Lash lifting please directly send an inquiry to us, and tell us your requirements, we provide one-to-one customer service help you to finish the customization.
* If you need custom Eyelash extension glue please reference the below instruction:
Step 1: Enter the OEM service page.
Step 2: Choose the Glue type/Volume/Cap/Bottle, and leave your special request and your contact information.
Step 3: Submit the above information, then we will provide one-to-one customer service, and our designer can help to finish the design.
We have three production and R&D bases in South Korea, Japan, and China. Your order may be sent out from one of the three countries.
We will arrange production and shipping as soon as received the payment.