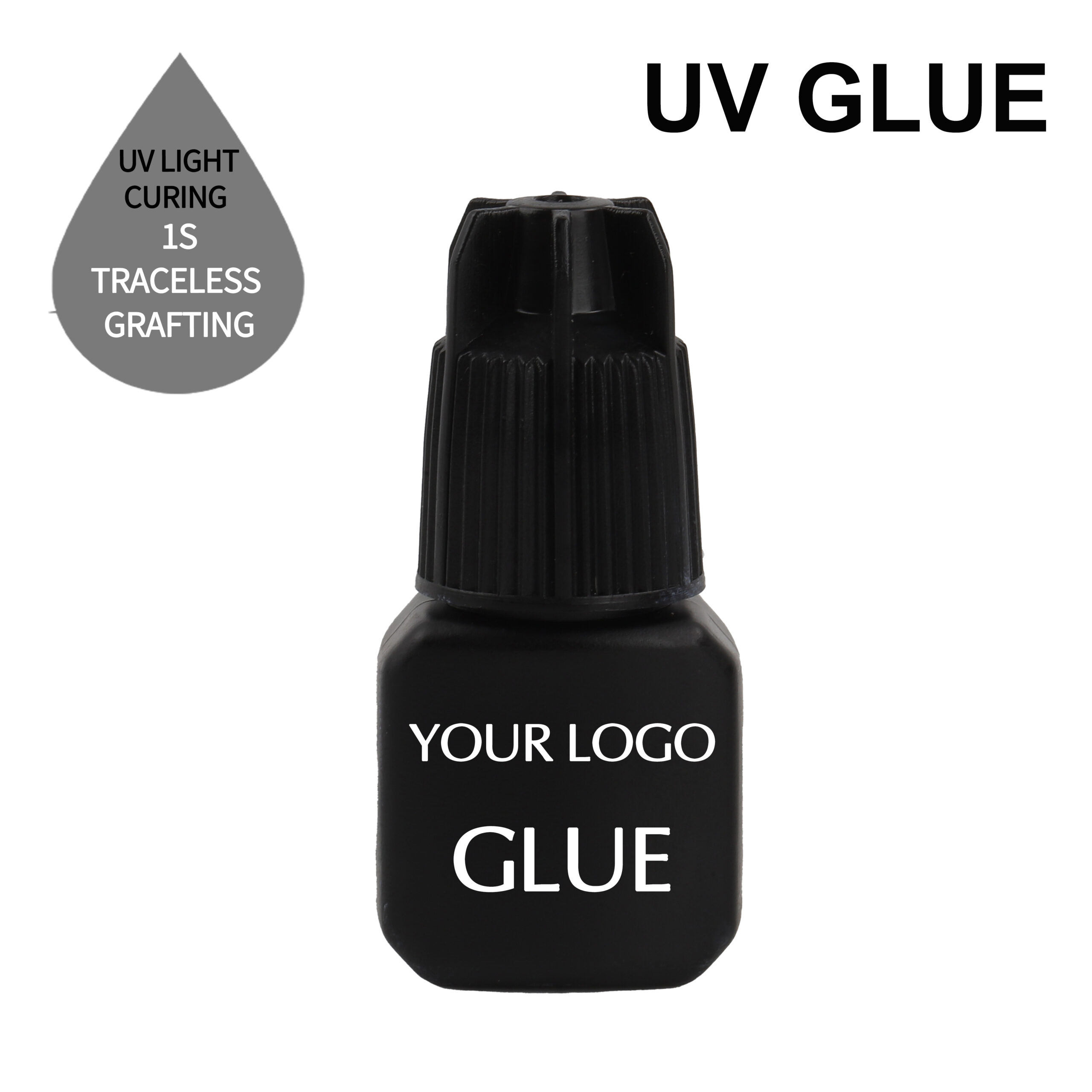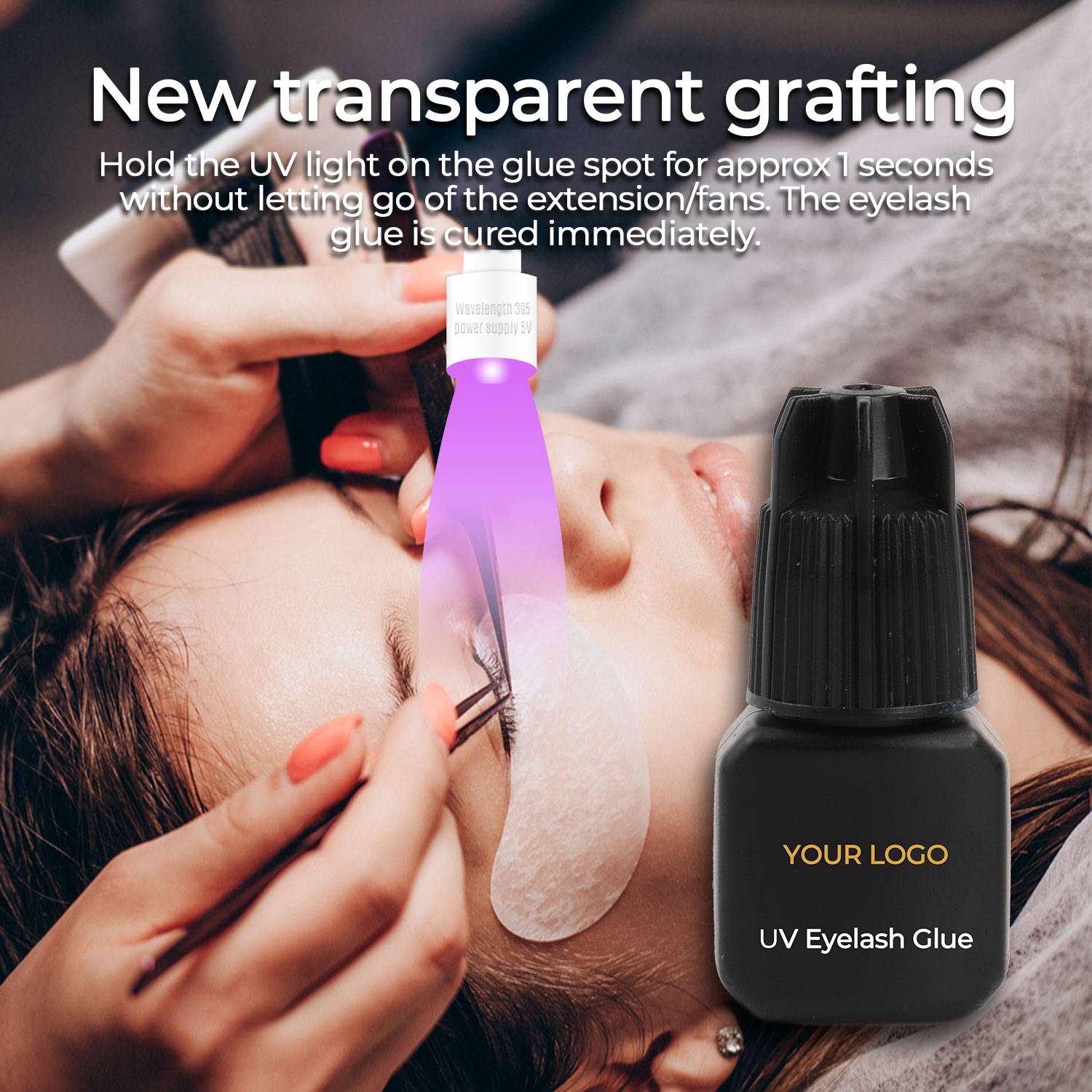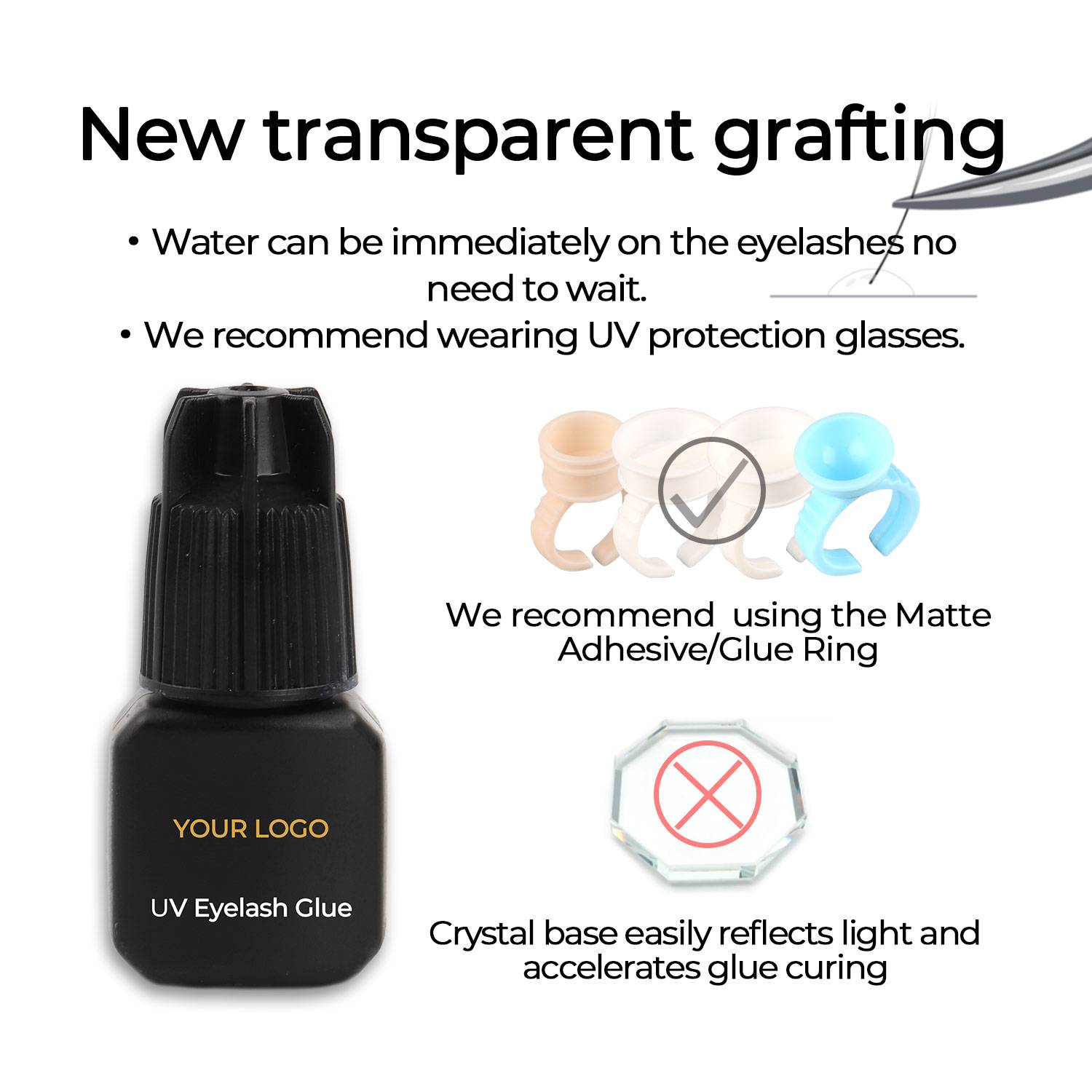 UV Eyelash Extension Glue
Oil & water resistant
Volume: 5ml
Drying Time: 1 second
Humidity: Irrelevant
Room temperature: Irrelevant
Vapors: Barely existent
Retention: 7-8weeks
Color: Transparent
Shelf life unopened: 6 months
Shelf life after opening: 1-2months (without contact with light/daylight/UV light)
Suitable for: Professional Eyelash Extensions Use
Product Details
Ordering Guide
Description
Hold the UV light on the glue spot for approx 1 seconds without letting go of the extension/fans. The eyelash glue is cured immediately.
Water can be immediately on the eyelashes no need to wait.
We recommend wearing UV protection glasses.
We recommend using the Matte Adhesive/Glue Ring
Crystal base easily reflects light and accelerates glue curing
The most suitable lighting specifications: Wavelength 395   power supply 5V
About Sample Order:
Step 1: Enter the Free sample page, and choose the products you need.
Step 2: Add to the shopping cart.
Step 3: Enter coupon code S10 to get a $10 discount.
Step 4: Leave your detailed contact information for shipping, Make the payment.
Step 5: We will arrange to ship by DHL/FEDEX Door-to-door service, The shipping time usually needs about 4-7 days.
About Custom Order/OEM service:
* If you need customer service for Remover/Eyelash Extension Supplies/Lash lifting please directly send an inquiry to us, and tell us your requirements, we provide one-to-one customer service help you to finish the customization.
* If you need custom Eyelash extension glue please reference the below instruction:
Step 1: Enter the OEM service page.
Step 2: Choose the Glue type/Volume/Cap/Bottle, and leave your special request and your contact information.
Step 3: Submit the above information, then we will provide one-to-one customer service, and our designer can help to finish the design.
We have three production and R&D bases in South Korea, Japan, and China. Your order may be sent out from one of the three countries.
We will arrange production and shipping as soon as received the payment.