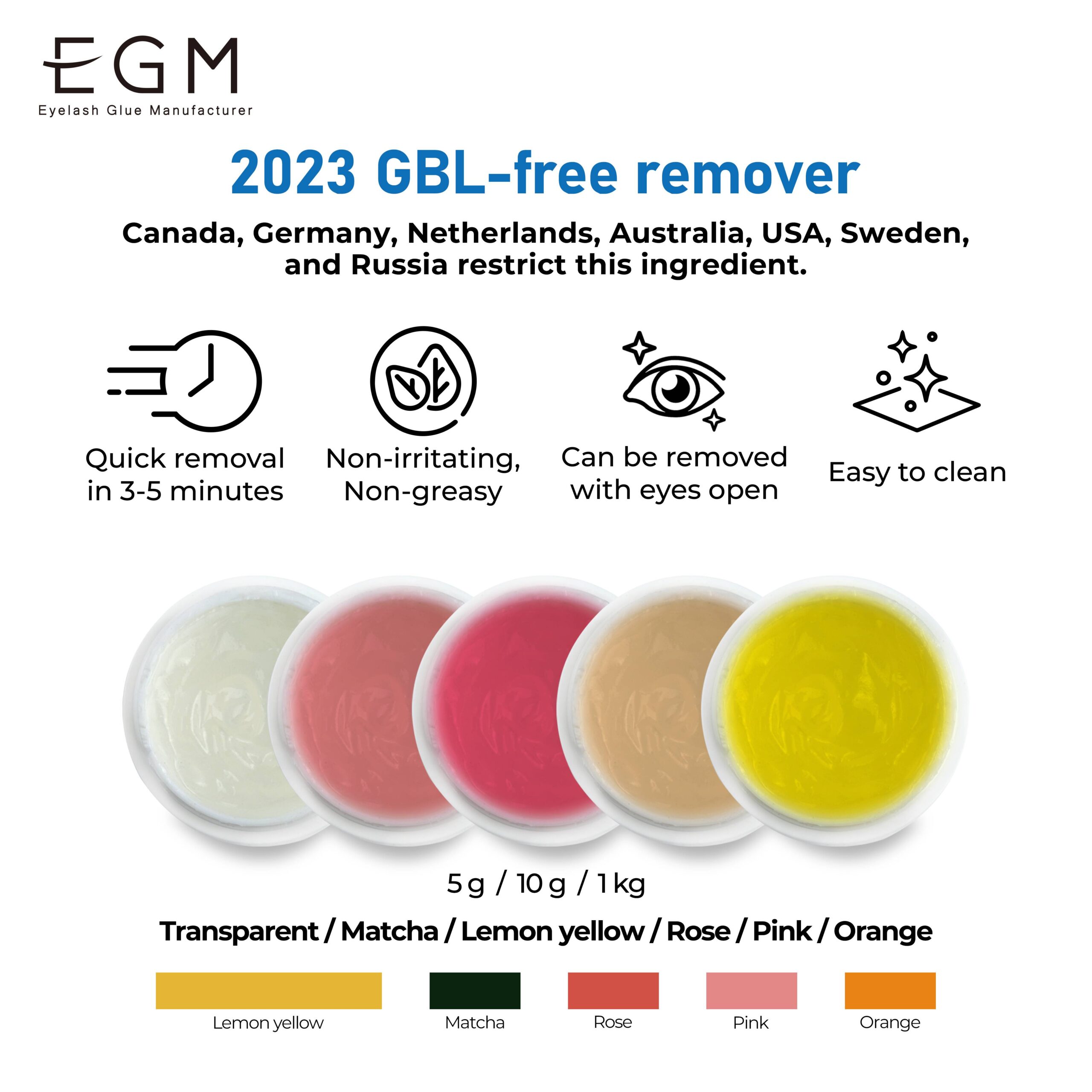 GBL Free Eyelash glue Cream Remover
1. Only for Removal Eyelash Extension.
2. Quick Removal, Super Hypoallergenic, no irritation, Cosmetic Grade Remover,Can be removed with eye open
3. No Lumping, No Oil-water Separation
4. Color: thansparent /matcha/lemon yellow/rose/pink/orange
5.  Textures : Cream
6. Professional production environment and equipment, keep the remover always consistent.
7. Delivered could be in sealed pouch and avoid exposure to oxygen.
Description
Why choose our GBL Free Eyelash Extension Remover ?
We have newly upgraded our Eyelash Extension Remover, The removal of the GBL ingredient, which is restricted by Canada, Germany, New Zealand, Australia, the United States and many other countries, is an innovation and breakthrough in raw materials, safer, less irritating, and can achieve eye opening when removed.